Got two forms since I didn't want to waste making another topic.
Name: Magnus
Name Meaning/Origin: Latin means 'great'
Age: 4 years old
Gender: Brute
Sexuality: Straight
Fur Color: Black, white and ginger
Eye Color: Blazing orange
Markings: Honey resembles her mother more than her father. See pic below
1st Wanted Rank: Hunter
2nd Wanted Rank: Fighter
Mate: His mate is deceased
Offspring: Has a daughter
Parents: Deceased and forgotten
Personality: Magnus is a pretty powerful wolf. He can see and understand things that most wouldn't. He is dedicated to every single thing he does, whether it's big or small. When he gives his word, he means it. Magnus is intelligent, cunning, and usually avoids drama.
History: Magnus left his pack when he became a young adult. He took on the harsh life of a loner and enjoyed it to the fullest. He met a young she wolf and fell in love. The two became mates and decided to make a pack of their own. Magnus' mate gave birth to a beautiful litter of 3. Sadly, two were too weak and died not long after. Leaving them with one daughter. The two decided to call her Honey. A year later, Magnus' mate died of a some unknown illness. Now a single parent, Magnus decided to take his daughter somewhere where she'd be really safe, a pack.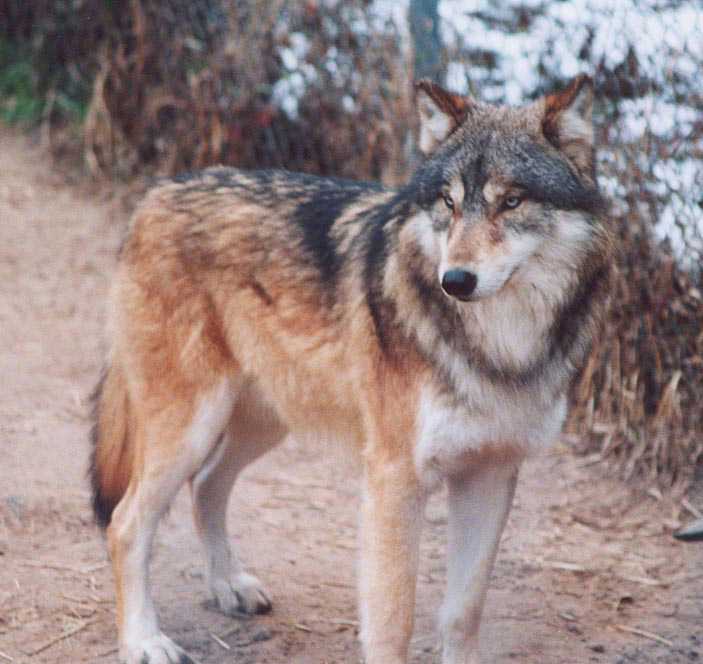 Name: Honey
Name Meaning/Origin: As in honey
Age: Yearling
Gender: Fae
Sexuality: Too young to tell
Fur Color: Honeyish orange, white and black
Eye Color: Pale blue as a pup. Will turn grey as she gets older.
Markings: White face and underbelly. Black muzzle.
1st Wanted Rank: Pup
2nd Wanted Rank: Too young to be anything else
Mate: Too young
Offspring: Too young
Parents: Magnus and deceased mother
Personality: Honey is a lot like any other pup. She's devious and very mischievous. She likes to cause trouble and play pranks. She loves to act innocent and act all goody goody around her father. She likes to prove her bravery by going into dangerous situations.
History: Look at Magnus' history.